Pacific Premier
Coaching + Consulting
Pacific Premier Coaching + Consulting is a brain-based professional and business consultancy. We are adept at untangling and solving complex issues, and bringing clarity to a variety of challenges you may be facing.
We at Pacific Premier Group, PC understand that not all of our clients' challenges are best addressed through therapy, and that non-therapeutic interventions can help clients achieve their personal and professional potential. Pacific Premier Group, PC therefore has an affiliated consulting and coaching entity called Pacific Premier Group Coaching + Consulting that specializes in helping clients produce extraordinary results in their lives and careers.
Mental health care is never one size fits all, though our current healthcare system in the U.S. makes it seem so. There is still an unwarranted stigma surrounding mental health conditions – we believe that just like other medical conditions, anxiety, depression, compulsions, and other psychological
Professional coaching is an ongoing relationship with a certified coach that helps clients produce extraordinary results in their lives, careers, businesses, or organizations. Through the coaching process with Pacific Premier Coaching + Consulting, you will deepen your learning, improve your performance and enhance your overall quality of life. Our work together is about self-exploration, personal growth, and expansion towards a larger, more fulfilling life. We will set goals and create action plans to reach them. Coaching work can be done individually, or in tandem with consulting or medical services. Some coaching areas include:
Our consultants partner with clients for the betterment of their lives and endeavors. We provide expert advice, support, and education, and can collaborate with you in nearly any aspect of life. Where warranted, our approach is trauma-centered, as the effects of trauma are far reaching. Though medical mental health treatment may be imperative in healing trauma, untangling the complexities of its effects upon other areas of life can be challenging. Our team creates custom plans that can work in tandem with your mental health treatment or that can be entirely unrelated to mental health treatment. Some areas may include:
With a whole-system focus, true healing and lasting improvements can occur. We are a compassionate, courageous group of experts from all walks of life. We create coaching and consulting plans that help you develop your inner leader and sense of clarity and direction. Contact us for a consultation to learn more.
Addiction & Recovery Treatment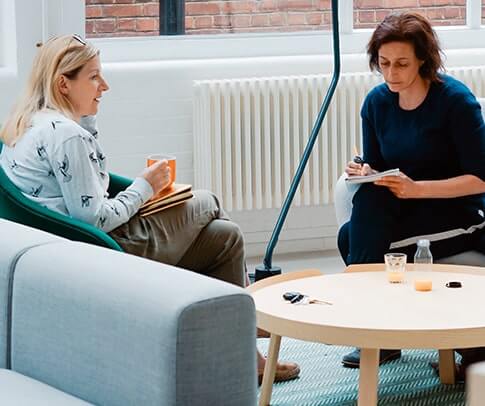 Learn about our approach to Addiction & Recovery Treatment.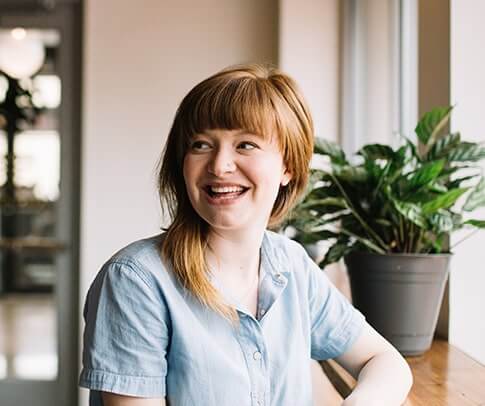 Learn about our approach to Medication Management.
Crisis Intervention (Worldwide)​
Learn about our approach to Crisis Intervention (Worldwide).
What Clients and Patients are Saying
Dr. Maylie is the best. I have been seeing her for many years. This office cares about you. You're not just another patient. She truly takes her time to talk to me and address my concerns. I can't even express how thankful I am to have her as my doctor. This is a cash basis only establishment, however with my insurance I mail the receipt and receive a portion back. The office staff is top notch as well. I am truly happy with the practice here.
There are not enough kind words to describe this place and the people who provide care here and well as the support staff. I have been truly blessed to have been treated at this facility and especially by Dr. Paul Conti. Since the very first time I walked into Dr. Conti's office I knew he was different. He listened to ME and what I wanted for myself….. This place saved my life and it will save yours too! Trust me there is no need to call anyone else or try any other facility. The people here are truly here for you and they will make sure that you never feel ashamed or broken ever again! I would recommend this clinic to anyone seeking mental health and/or recovery from drugs and alcohol.
Dr. Conti brings to his practice a distinguished educational background and ongoing familiarity with relevant contemporary scholarship. He is genuinely interested in understanding challenging psychiatric problems, innovative in treatment strategies, and totally committed to improving patient well-being. Personally, Dr. Conti is good company, attentive to patient needs, and encouraging throughout. Beyond his exceptional technical skills Dr. Conti enjoys helping, in being a partner with his patients on the path to improved health.
Dr. Conti has been my doctor for a number of years. I find him to be kind, compassionate, and truly excellent. He routinely goes above and beyond. Dr. Conti is always courteous, very professional, and offers thoughtful and creative support for my journey of healing.
I have been a patient of Dr. Conti off and on for the last 10 years and I have nothing but respect and appreciation for what he does and his care for his patients. He has always gone above and beyond to meet my medical needs.
Katy is an absolutely outstanding psychiatric nurse practitioner. She is extremely knowledgeable about medication, very empathetic and insightful, excellent at talking through problems/issues/crises, notably responsive and accessible, and so easy to talk to. She has helped me immensely with chronic and acute problems. I cannot recommend her highly enough.
Extremely knowledgeable, accessible, relatable, professional, responsible, thoughtful, helpful provider. He and his group have seen me through a few serious crises and have greatly helped me improve with chronic conditions. Super responsive and caring. Worked with my family members as well. Involved me heavily in decisionmaking process. First doc I've had who's treated psychiatry like a medical science. Cannot recommend highly enough!!! Thank you Doctor!!!
Dr. Conti is like no other. Prior to my time with him I had spent years in fruitless therapy. To say his approach is unique would be an understatement. He is a master craftsman focused on concretely fixing your problems rather than maximizing billable hours. I consider our time together to be absolutely life changing and could not have made nearly the same progress without him. If you're lucky enough to be under his career don't hesitate for a second.
I don't know where I would be without the therapeutic relationship I have with Sonali. Her care for me and the work she does with me have improved my life beyond description. I wish everyone I know had the chance to work with people at PPG
Combine Sonali's conscious and consistent counsel with her lovely listening skills and the world will turn.
Firm but fair, compassionate and kind, Sonali is exactly what I needed. Her capacity for empathy and intuition makes her a remarkable clinician. I am the person I am today because of her.
Since working with Chris I feel much more comfortable in my own skin; I feel less anxiety, and as I interact with others, I am less self-conscious and have less negative inner dialog. The inner dialoged is almost gone at times, freeing time, and emotional energy to relate to others in a more authentic way."
I have come across the work of Dr. Conti and his team by coincidence listening to a podcast interview and felt an instant connection to his work. By the traditional standards, most people would consider me successful, living a dream life, but I knew that to be truly happy, I had to resolve challenges in my relationship of 20 years and with some family members and a few friends. I have read countless books, taken many courses and worked with several therapists. Still, none of them could pinpoint the core origin of my challenges until I started working with Dr. Chris Farentinos, Dr. Conti's associate. Working with Chris has been a pleasant surprise. It is hard to describe her skills in a few words, but I will try. She is wise, experienced, kind and empathetic and genuinely cares about her clients. With Chris, I feel heard and understood. After 20 years of a relationship with my partner, I thought it was natural to see a decline and get stuck in habitual patterns of sameness and arguments, but I could not be more wrong. Chris helped me understand how my past and especially childhood trauma led to a formation of protective reactions that left me often anxious and unhappy. I also learned how to support my partner, which is essential for creating a sense of mutual safety, understanding and resonance. After decades of trying, I finally feel like I understand the essence of who I am and live a happy and fulfilling life. Thank you, Dr. Farentinos and Dr. Conti, for helping me be the best of me. You make a real difference!
Deanna is an amazing coach. She has empowered me by guiding me inward. I have become more fluid in my approach to living using skills she has helped me develop. I now have a spaciousness within me and the strength, calm, and desire to live more fully.
Deanna's unconditional acceptance, coupled with her therapeutic skill and unfailing encouragement, has helped me free myself from old patterns in a most delightful way!
What I most appreciate about Deanna is her ability to sit with patients in the greatest depths of pain and despair, and listen whole-heartedly. In her careful listening, she is able to help people transform pain, and find underlying meaning, direction and true potential for happiness. Through Deanna's unique understanding of psychology and the human spirit, difficulty becomes a platform for growth, fulfillment, and the discovery of joy. She has a true capacity to heal. Just being in her happy and positive presence has a great effect on patients.
Deanna is warm and genuinely cares about helping resolve confusing family entanglements. I love how she helped me realize dynamic that were at play between me and other family members that were so close to me that they were invisible to me. Just wow.
Working with Deanna brought quick and powerful changes to my life. When we began, my goal was to reset my internal compass, directing it back towards true happiness. With her valuable blend of modalities, I found the tools to shift back onto the path that I had veered from. I integrate her teachings into a daily practice that leave me more grounded and focused and helps me reach my goals faster and easier. I am deeply grateful to Deanna for helping me return to the essence of my joy.
Immediately upon meeting Deanna I knew I could trust her. She is very generous and openhearted. Her quiet, but strong presence is powerful. Throughout our work together she always stayed present and grounded which allowed me to discover really important things about myself. I'm really grateful for the tools she has given me.
I enjoyed the multi-pronged, diverse set of modalities. The therapists were all amazing in their respective ways and provided unique and often orthogonal viewpoints. This forced me to think about my challenges in totally different ways, and in doing so, gave me more perspective on the various tools that could help me. I could feel that I was more than "case 167" and it made the advice and feedback all the more resonant with me. Thank you for what you do! I got more out this 1 week than in my last 5-years of weekly therapy.
There are no walls to separate us from the best counsel.
Our team is ready to meet you right where you are today.